Main content starts here, tab to start navigating
American Indian Winter Storytelling Hour
by JoDene Sherwood (Blackfeet/Assinaboine/Cree)
Light refreshments will be provided by The Fort.
JoDene will tell the following stories and will have a dancer to illustrate an aspect of each story – in Bent's Quarters at The Fort restaurant- 19192 Highway 8, Morrison CO 80465.
Purchase your tickets today as we expect them to go quickly!
Adults: $10, children 7-12, $5. Children 6 and under free. Parking FREE.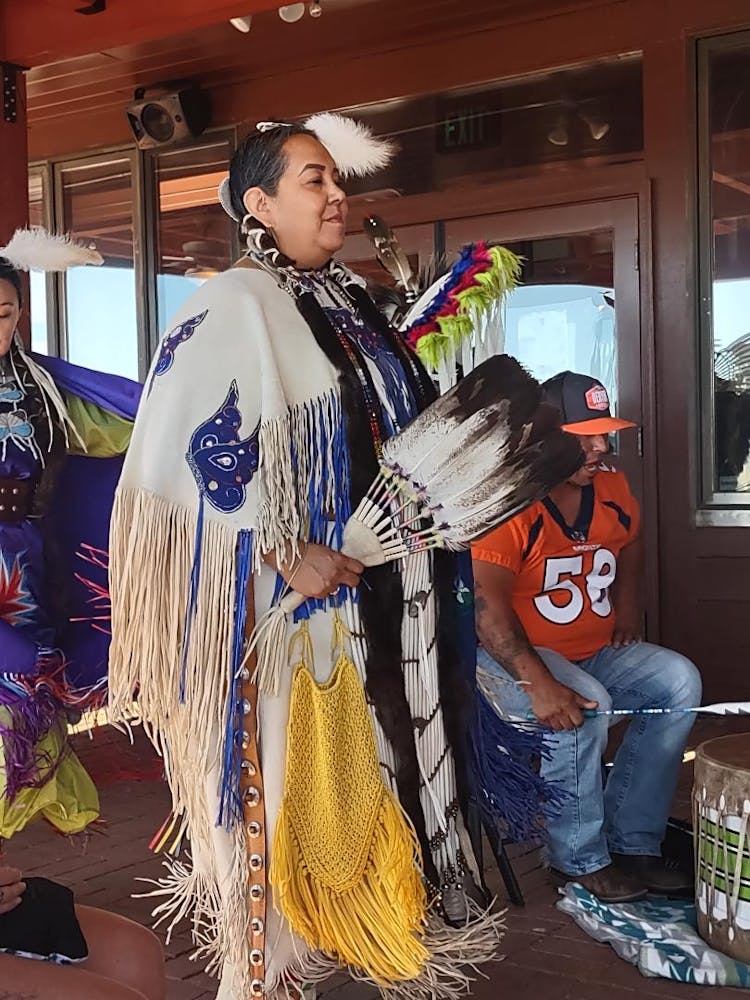 October 29, 2023
Howling Buffalo Skull
Legend of the Howling Buffalo Skull
Story of the Little People
*Dog Soldier Dancer
November 5, 2023
Lessons from the Sky
Seven Sisters and the basket
Thunder Boy
*Jingle Dress Dancer
November 19, 2023
The Hunter's Moon
Legend of the Red Eyed Ducks
Why we don't whistle at night
*Grass Dancer
December 10, 2023
Winter Nights
Story of the Northern Lights
The Creation Story
*Women Traditional Dancer
Our Family Shines On Us by the late award-winning Cherokee artist: Jesse Hummingbird.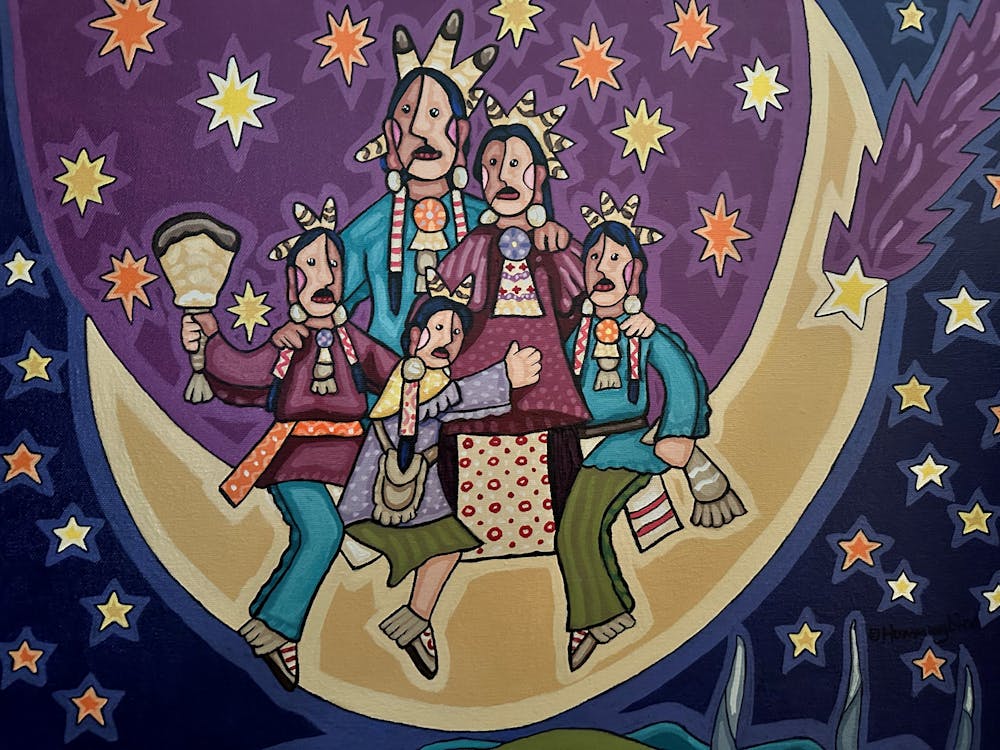 Back to top