Main content starts here, tab to start navigating
Tesoro Cultural Center's History
The History Before Our History
Bent's Old Fort, originally constructed near La Junta, Colorado, was an international trading post located on the Arkansas River. At the time the fort was built, the Arkansas River served as the border between the US Territory and Mexico. Bent's Old Fort operated from 1833 until 1849, and was strategic in its location and in the opening of the American Southwest. Many cultures lived, traded and passed through Bent's Old Fort, including multiple Indian tribes, the Spanish, French and American fur trappers and traders, and African Americans. The history of Bent's Old Fort provides wonderful opportunities to explore social and cultural history, economics, politics, geography, and more.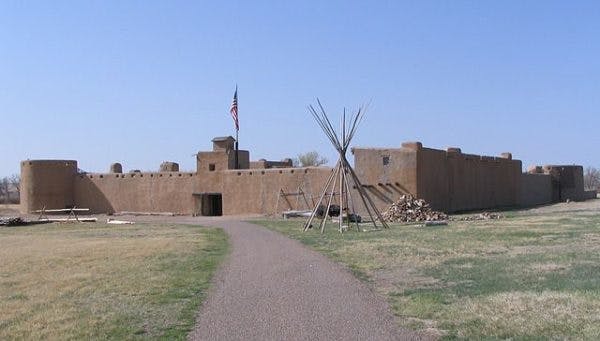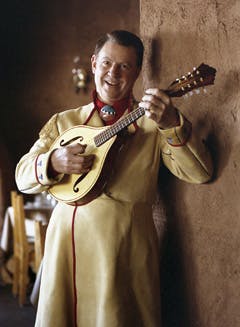 Our History
In 1962, Samuel and Elizabeth "Bay" Arnold built the first authentic adobe replica of Bent's Old Fort in the foothills southwest of Denver. Originally intended to be a family residence, construction costs led them to include a restaurant, The Fort, serving foods of the Bent's Fort era. In 2006, The Fort was added to the National Register of Historic Places.
Our Founders
The Tesoro Foundation was founded in 1999 by the late Samuel Paul Arnold, current Executive Director Holly Arnold Kinney, Chairman Jeremy F. Kinney, and the late Dr. Mary Fox Arnold, patroness of the arts and educational organizations.